Speakers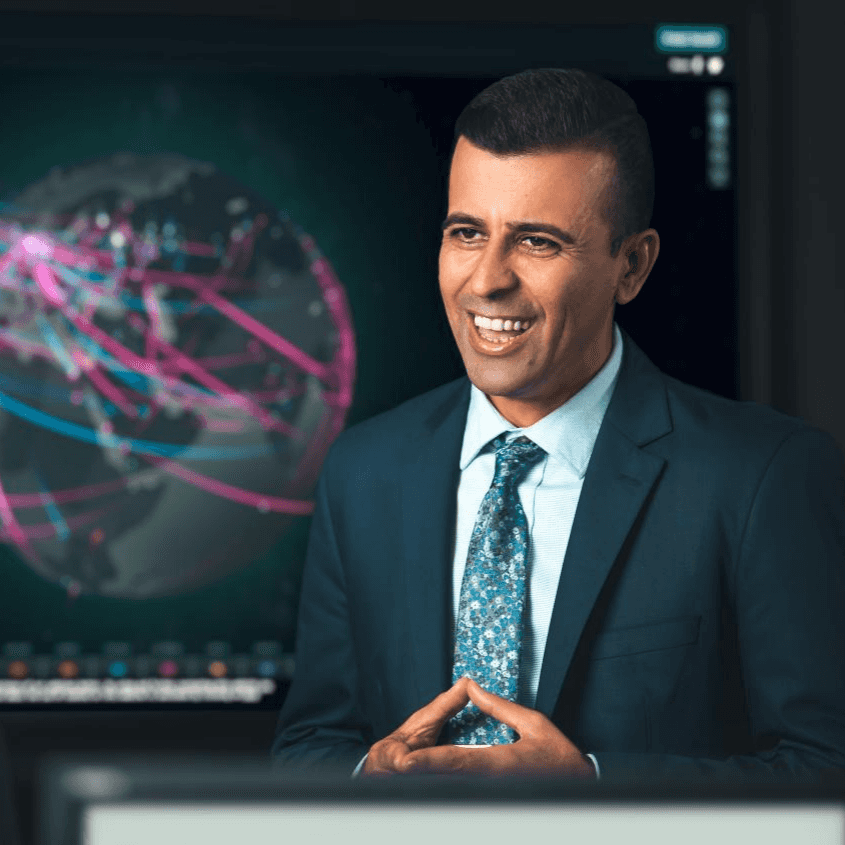 Marwan Omar, Ph.D.
Associate Professor, Faculty of Information Technology and Management, Illinois Institute of Technology
Dr. Omar's Academic career has consistently focused on applied, industry-relevant cyber security, data analytics, machine learning, application of AI to cyber security and digital forensics research and education that delivers real-world results. He brings a unique combination of industry experience as well as teaching experience gained from teaching across different cultures and parts of the world. He has an established self-supporting program in machine learning application to cyber security. He has established a respectable research record in AI and cyber security exemplified in the dozens of published papers and book chapters that have gained recognition among researchers and practitioners (more than 272 Google scholar citations thus far). He is actively involved in graduate as well as undergraduate machine learning education including curriculum development and assessment. Dr. Omar has recently published two books with Springer on Machine Learning and Cyber Security and has also published research with IEEE conference on Sematic Computing. Additionally, Dr. Omar hold numerous industry certifications including Comptia Sec+, ISACA CDPSE, EC-Council Certified Ethical Hacker, and SANS Advanced Smartphone Forensics Analyst. Dr. Omar has been very active academia and the industry and he is currently serving as an associate professor of cyber security at Illinois Institute of Technology.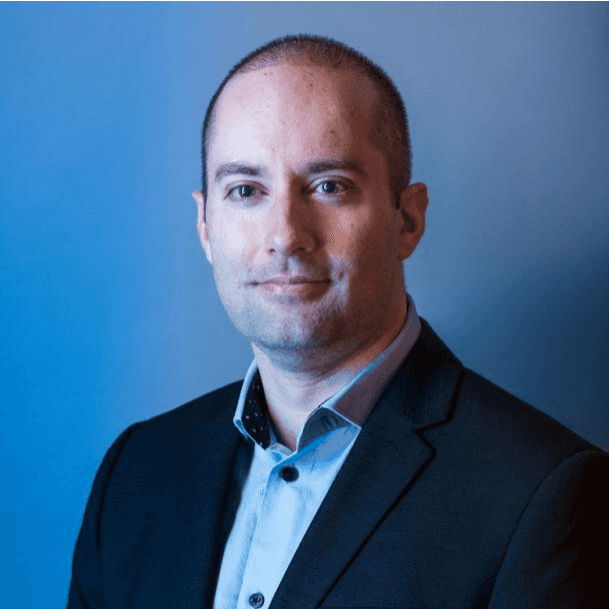 Roman Bauer, Ph.D.
Lecturer, Department of Computer Science, University of Surrey
Roman received his Bachelor's and Master's Degree in Computational Science and Engineering from ETH Zuerich, Switzerland. Afterwards, he did his doctoral studies at the Institute for Neuroinformatics (INI) at ETH Zürich and University of Zürich, working on simulations of cortical development. He then joined Newcastle University in September 2013 as a postdoctoral research associate and afterwards started his MRC fellowship project in September 2016 as an independent principal investigator. In June 2018 he took up an EPSRC UKRI Innovation Fellowship at the School of Computing and a joint affiliation with the Institute of Genetic Medicine, both at Newcastle University. In August 2020 he then became a lecturer at the Department of Computer Science, University of Surrey.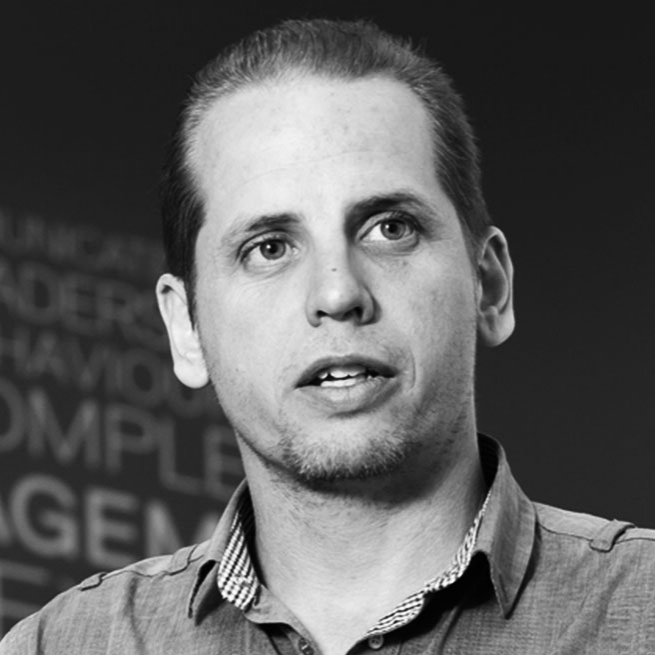 Michael Harre, Ph.D.
Senior Lecturer, Faculty of Engineering, The University of Sydney
Dr. Harre's research combines the psychology of decision theory with artificial intelligence to understand complex social dynamics. Currently he's working on how to replicate a 'theory of mind' for AI and how AI communities co-create knowledge and can cooperate with humans. More generally Dr. Harre is interested in the psychology of AI: how can we use what we know of the mesoscopic scale of human cognition to advance our understanding of machine intelligence, i.e. beyond what is being done at the micro-scale of modelling neurons. He also has extensive experience in agent based modelling, economics, big data analytics, and game non-linear dynamics.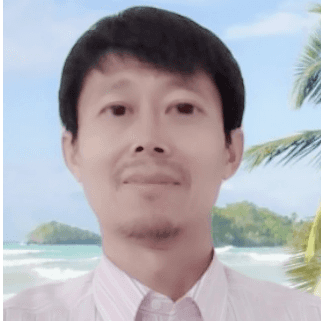 Alan Wang, Ph.D.
Associate Professor, Faculty of Medical and Health Sciences and Bioengineering Institute, University of Auckland
Alan Wang is a principal investigator and Associate Professor at Auckland University. He has more than ten years of research experience in bioengineering informatics and integrated medicine, especially in advancing the role of medical informatics in health care. His research interests include bioengineering, signal processing, data informatics, machine learning, and biomedical statistics and simulation. He has developed advanced data analytics methods for intelligent health and personalized diagnosis and prognosis based on signal processing and machine learning theories. He has experience analyzing huge cohorts of data with applications of early diagnosis, disease understanding, and effective treatment of patients with different disorders. He serves as an Editorial Board Member and an Active Reviewer for several international journals.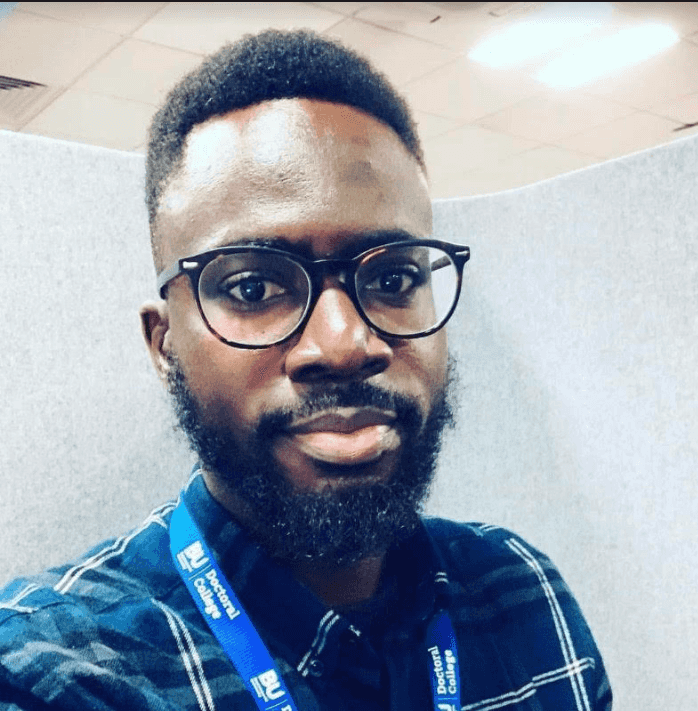 Festus Adedoyin, Ph.D.
Senior Lecturer, Department of Computing and Informatics, Bournemouth University
Festus is a Fellow of the Higher Education Academy, a Chartered Management and Business Educator, and a Senior Lecturer at the Department of Computing and Informatics, Bournemouth University, U.K. His current research interest is in the application of Machine and Deep Learning, and Econometrics tools to research stories in Energy and Climate Change as well as Digital Health. Festus has contributed to several thematic areas in the UN's Sustainable Development Goals, and he is open to international research collaborations. Festus has taught at both postgraduate and undergraduate levels the following modules: Business Information Technology (Quality Assurer), Data Management (Quality Assurer), Economics of Information Security, Smart Systems (teaching team), and Research methods and Professional Issues.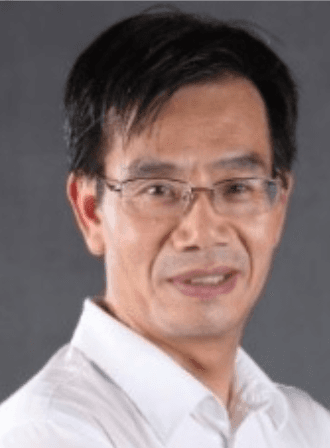 Shuang-Hua Yang, Ph.D.
Professor, Department of Computer Science, University of Reading
Shuang-Hua Yang received his BSc degree in instrument and automation and the MSc degree in process control from the China University of Petroleum (Huadong), Beijing, China, in 1983 and 1986, respectively, and the PhD degree in intelligent systems from Zhejiang University, Hangzhou, China, in 1991. He is currently professor and the Head of Department of Computer Science at University of Reading, UK, and the Director of the Shenzhen Key Laboratory of Safety and Security for Next Generation of Industrial Internet, based at the Southern University of Science and Technology, China. His research interests include cyber-physical systems, the Internet of Things, wireless network-based monitoring and control, and safety-critical systems. He is a fellow of IET and InstMC, UK, and a senior member of IEEE. He was awarded a Doctor of Science, degree, a higher doctorate degree, in 2014 from Loughborough University to recognize his scientific achievement in his academic career. He was awarded the 2010 Honeywell Prize by the Institute of Measurement and Control in the UK in recognition of his contribution to home automation research. He is also an Associate Editor of IET Cyber-Physical Systems: Theory and Applications.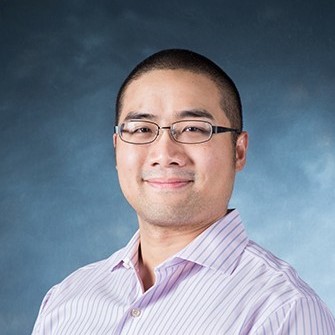 Lewis Tseng, Ph.D.
Associate Professor, Department of Computer Science, Clark University
Lewis Tseng is an associate professor at Clark University. His research is driven by making distributed systems (e.g., cloud computing and crypto) trustworthy. His research group designs and builds high-performance fault-tolerant distributed systems, by identifying principles for distributed coordination primitives. Prior to joining Clark, Tseng was an assistant professor at Boston College. Before that, he was with Toyota Info Technology Center, U.S.A. During the time, he successfully filed three patents on vehicular clouds. Tseng received the prestigious National Science Foundation CAREER award (2023). He has won the best paper award at SSS 2017. He has also won the Illumination Award 2022 and Teaching-Advising-Mentoring grant 2022-23 at Boston College. He earned his doctorate from University of Illinois at Urbana-Champaign.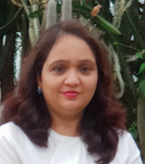 Sameena Naaz, Ph.D.
Associate Professor, Department of Computer Science and Engineering, School of Engineering Sciences and Technology, Jamia Hamdard
Dr. Sameena Naaz is working as an Associate Professor in the Department of Computer Science and Engineering, Jamia Hamdard, New Delhi, India. She has a total experience of more than 21 years with one-year overseas experience. She received her B.Tech (Computer Engg.) from Aligarh Muslim University, in 1998 and the M.Tech. Degree in Electronics with Specialization in Communication and Information Systems from Aligarh Muslim University, in 2000. She completed her Ph. D from Jamia Hamdard in the field of distributed systems in year 2014. Sameena Naaz has published several research articles in reputed International Journals and Proceedings of reputed International conferences published by IEEE and Springer. Her research interests include Distributed Systems, Cloud Computing, Big Data, Machine Learning, Data Mining and Image Processing.
She is a senior member of IEEE and life member of Indian Society for Technical Education (ISTE) and a member of International Association of Computer Science and Information Technology (IACSIT). She serves as reviewer of various Journals of International repute. She is also member of program committee of various reputed International conferences. She is in editorial Board of some reputed Intentional Journals in Computer Sciences.